For the End of the Year
Holiday Menu and Cards to Go !!
Order (subject to stock availability) by our shop or by mail at restaurant.ladress@orange.fr or by telephone au 05 49 79 41 06

Withdrawal: Thursday 24 December from 9am to 3pm
Order Deadline for New Year's Eve: Tuesday 29 December 20h




Withdrawal: Thursday 31 December from 11am to 5pm
(Heating/tasting mode indicated and simple)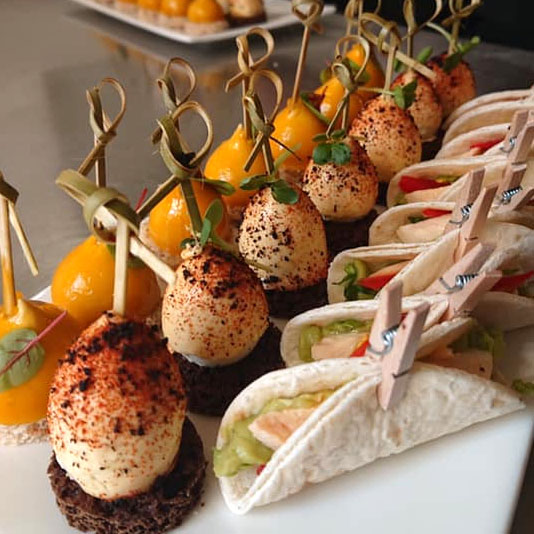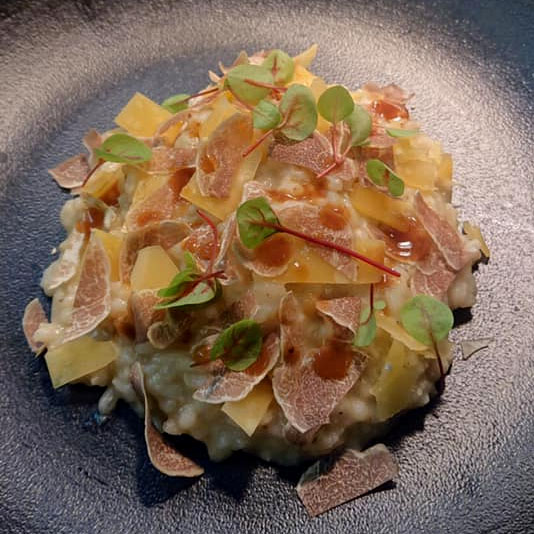 NOS MENUS A EMPORTER
Menu des Fêtes 48€ par pers.
Assiette Apéritive de 5 pièces

Mise en Bouche : Fraîcheur de Poissons Fumés et Céleri, Grenade, Gingembre et Kumquat

Marbré de Foie Gras de Canard au Vin Chaud, Pomme, Poire et Coing, Brioche Epicée

La Papillote de Bar Sauvage, Champignons des Bois, Crosnes et Châtaignes, Jus Gourmand
ou
Le Cromesqui de Caille Farce Fine au Magret Fumé, Mousseline de Légumes à la Truffe, Miroir de Porto

La Sélection de Fromage du Chef (supplément (7€)

La Fraîcheur de Fruits Exotiques, Mousse Vanille, Pétillant Passion

Le Tic-Tac Griotte et Amarena, Chocolat et Fève de Tonka
A la Carte
La Coquille St Jacques et Crevettes Gratinées, Crème de Homard et Petits Légumes au Séchouan : 12€
La Bouchée à la Reine, Ris de Veau, Jambon et Champignons : 12€
La Papillote de Bar Sauvage, Champignons des Bois, Crosnes et Châtaignes, Jus Gourmand : 17€
Le Cromesqui de Caille Farce Fine au Magret Fumé, Mousseline de Légumes à la Truffe, Miroir de Porto : 17€
Le Plateau de Fromage du Chef (5 Variétés) : 7€
Le Tic-Tac Griotte, Chocolat et Fève de Tonka : 6€
Le Plateau Apéritif (8 pièces par pers.) : 6€
La Terrine Gourmande Noisettes et Champignons, pour l'Apéritif : 13€
Les Huîtres de la Maison Henry Huitres Spéciales n°3 de l'Ile de Ré : 9.50€ la douzaine
Le Pâté Croute de Canard et Foie Gras : 7€ la part
Le Saumon Fumé par nos soins aux Bois des Hêtres : 16€ les 250g
Le Foie Gras de Canard : 23€ les 250g
Le Magret de Canard Fumé aux Aiguilles de Pin : 16€
La Sélection de Caviar Sturia
Caviar Baerii Sturia Vintage (15g) : 28€
Caviar Baerii Sturia Vintage (30g) : 56€